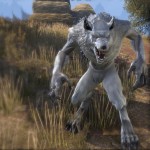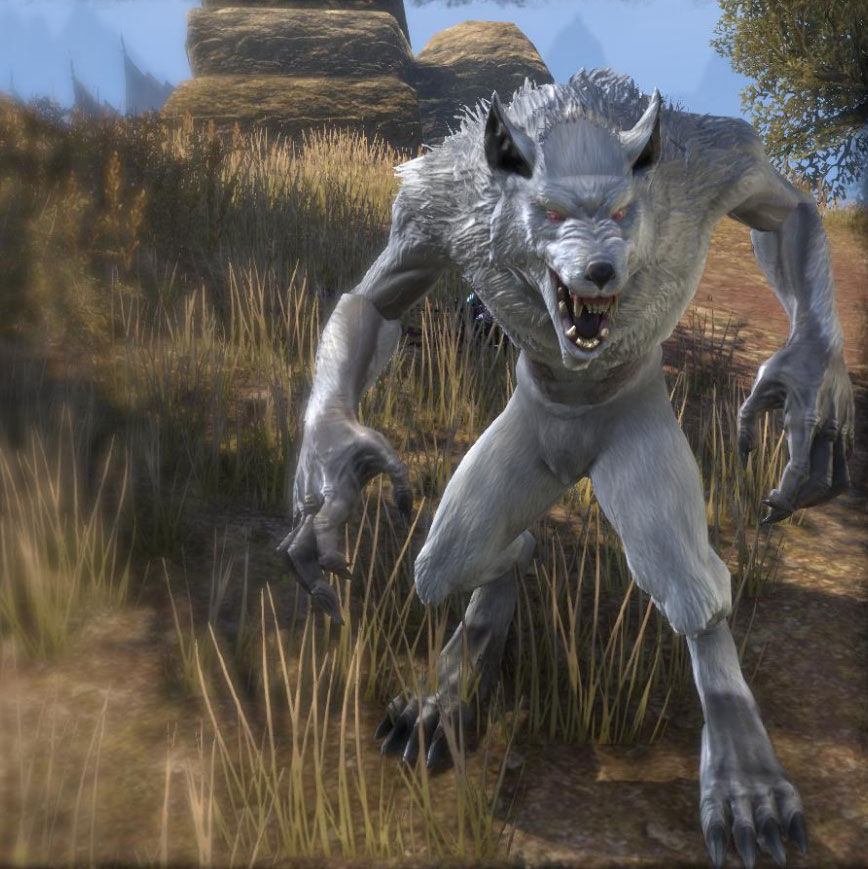 Once you become a werewolf, you will probably wonder how to stand out from in a group of werewolves and the Elder Scrolls Online team gave a solution to this problem. Although the process of becoming an ESO werewolf is pretty hard, the process of transforming into a white werewolf is not so demanding.

Your first step is to level up the Ultimate Ability Werewolf Transformation. It might be a little tricky since Werewolf transformation ability is bugged and not working properly. It resets whenever you have a conversation with an NPC, or go into or out of a place that requires a load screen.
Once you get a chance to morph the Ultimate Ability, your choice should be Pack Leader ability, and your werewolf will become a white one.

We would like to thank reddit user Taggyz for this great screenshot.