Heroes Reforged is a mini event taking place in Elder Scrolls Online during the next two weeks. Since the latest update – the one bringing the Flames of Ambition DLC – includes a major Champion system overhaul, the developers have decided to give everyone two weeks of free respecs. This way you can experiment with different builds and settle on what feels best for you. There's also a free pet in it, as a way of apologizing for the inconvenience to everyone who isn't happy about that one mandatory respec.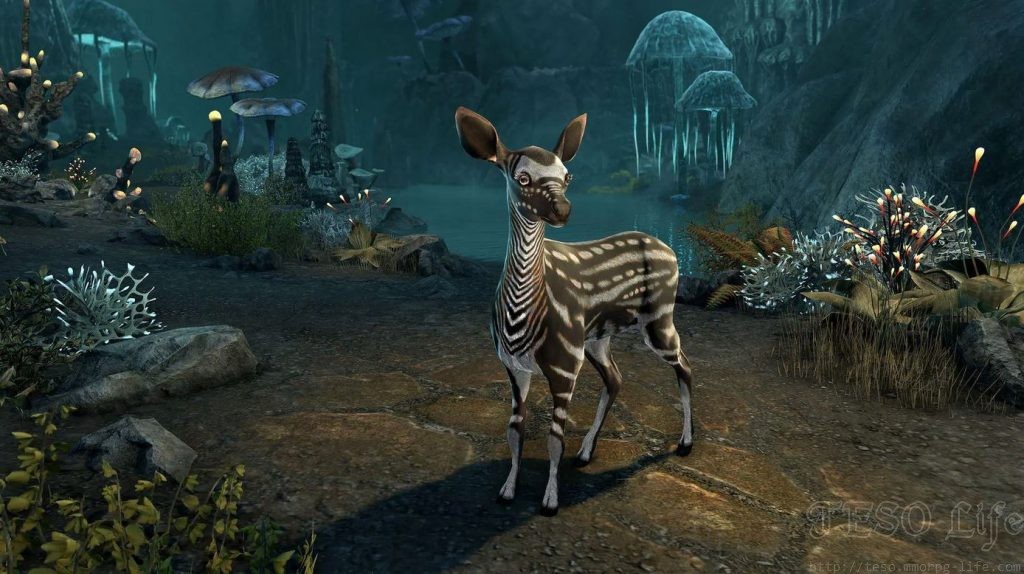 Yes, there's a mandatory respec. The first time you log in after Update 29 goes live, your attributes, skills and champion points will reset. Obviously, a certain portion of the game's population won't be happy about this, but it was unavoidable. The devs would like you to have a free Ambersheen Vale Fawn pet as a sign of their good will. You can claim it from the crown store, under "pets". It looks like a mix between Bambi and a zebra.
As for the free respecs – the offer is on the table for two weeks, and you can perform unlimited respecs in that time. All you need to do is head to a Rededication Shrine, and all your ability, skill and champion points will be reset. This way, you can feel out the changes to the champion system thoroughly before you commit, so you know what you're getting into. It's a nice gesture, for sure, and the event will last long enough for players to figure things out.
You can even try out your newly developed skills in the two new dungeons coming in the Flames of Ambition DLC. The Cauldron and Black Drake Villa will be a nice way to put your rededicated character to the test, what with all the new enemies and such.