Flames of Ambition, the new DLC for Elder Scrolls Online, is coming out on PC today. Console players will have to wait another week, until March 16th. Bethesda has even revealed the exact release time for the expansion, so you know when you can start playing the new dungeons and uncovering the mysteries behind the cult of Dagon that has infested the land. Read on to see when exactly Flames of Ambition starts.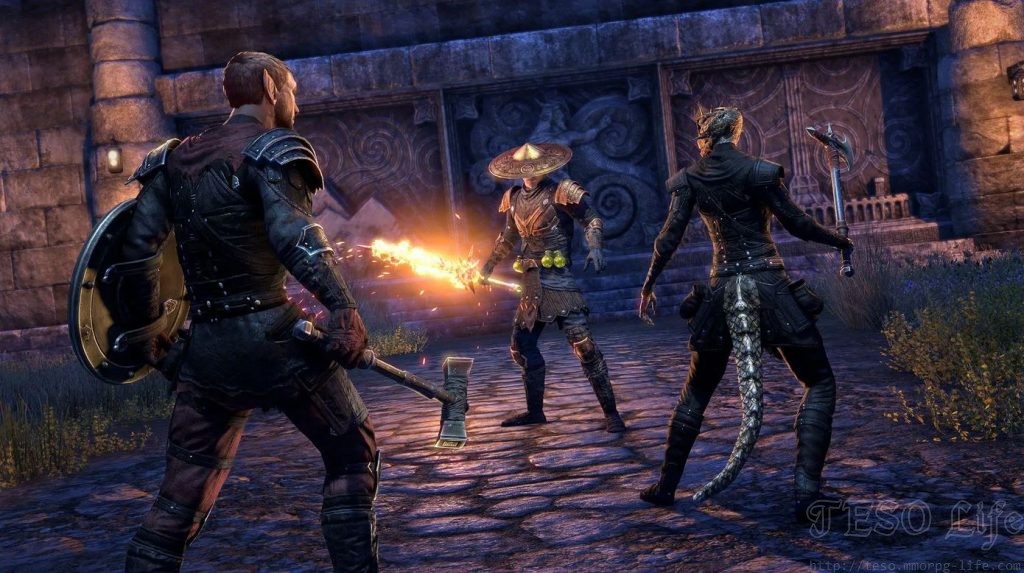 As we've said, the launch dates are March 8th for PC and Stadia, while March 16th is reserved for Playstation and Xbox. As far as the exact timings go, Bethesda support has tweeted that the servers will go down for maintenance at 2AM EST / 7AM UTC. Maintenance will take place for a whooping eight hours before the servers go back up at 10AM EST / 3PM UTC. That's when the DLC goes live as well.
If you're in the US, you'll be able to roll out of bed and start playing – lucky you. Your European comrades will have to wait until they're back from school/work, which isn't such a bad deal either.
The Flames of Ambition adds two new dungeons – Black Drake Villa and the Cauldron – along with a bunch of armor sets, achievements and collectibles tied to them. The new dungeons aren't just about gear and gains – no, they're also going to serve as an introduction into the Gates of Oblivion season, whole first proper chapter is set to release in June. So if you're interested in the story at all, you best keep your eyes peeled while dealing with the cultists and pyromaniac mercenaries in these two instances – they're bound to throw some bread crumbs that will give you food for thought that should tide you over until the summer comes, and the expansion with it.