A Breach Beyond the Crags is the ninth quest in the Psijic Order quest line in Elder Scrolls Online. While trying to finish it, you'll have to find six time breaches in Craglorn. Completing it will allow you to reach the last level of the Psijic Order, and unlock the fourth part of the Psijic Sage achievement/trophy, called Psijic Chronologer. If you get stuck at some point, our ESO Craglorn time breach locations guide will help you.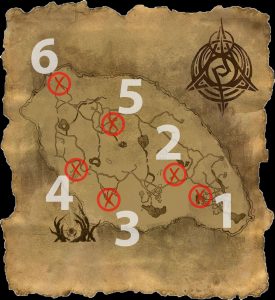 Where to find time breaces in Craglorn
No 1.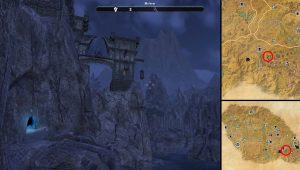 We'll start with the one in the southeastern part of the map. It is in the northwestern corner of the city of Elinhir, south from its wayshrine, east from the Conflagrant Anomaly world boss. This one is actually on the outskirts of the city, near the edges of the rising plateau where Elinhir is situated.
No 2.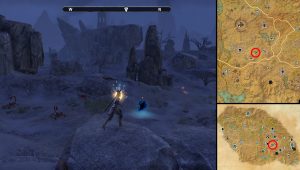 This one is in southeastern central Craglorn. Its in an area between Rkundzelft to the northeast and Ogondar's Winery to the southwest. The Spellscar wayshrine is northwest of it. The time breach is east from the small building of Ogondar's Winery, on a small plateau with some scorpions.
No 3.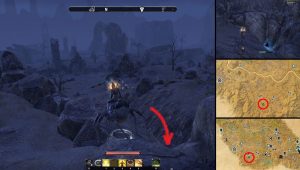 Probably one of the best hidden ones, it is located in the southwestern part of the map, in the area of Scorpion Ravine, southwest from the Seeker's Archive wayshrine. Coming from the north toward this spot, you'll notice a group of boulders on the edge of a narrow ravine. At the end of it, there is small hidden hole with yet another time breach.
No 4.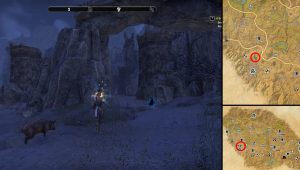 If you follow the mountain line in southwestern Craglorn, at one point you'll reach an area north of Hel Ra Citadel. It is west of the Sandy Path Wayshrine, east of the Mtharnaz dungeon.Look for a great boulder arch. The seal will be directly below it.
No 5.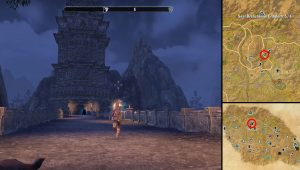 For the fifth one, head to northwestern central Craglorn. It's rather easy to find as you'll only need to travel to the Skyreach wayshrine, and follow the road to Skyreach Hold. The time breach is at the end of a long bridge, next to the tall tower.
No 6.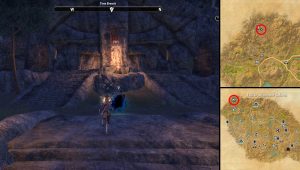 The final Craglorn time breach is found in the far northwest. This is where the Dragonstar Arena fort is, north of the Dragonstar settlement and its wayshrine. If you follow the road, eventually you'll end up going up some stairs. You'll find the last breach at the end of them, just after a huge stone arch.