TESO is getting another free weekend event! It's going to take place this weekend, during Thanksgiving, and this time, it's for the Xbox crowd. If you haven't tried the game but wanted to, now's your time.
Sadly, you'll need a Gold subscription if you want to try it out. Apart from that, there are no requirements. You just download the game from the store, create an ESO account and go on your merry way. You'll be limited to the base game (no DLC), and you'll need around 80 GB of free space in order to install it.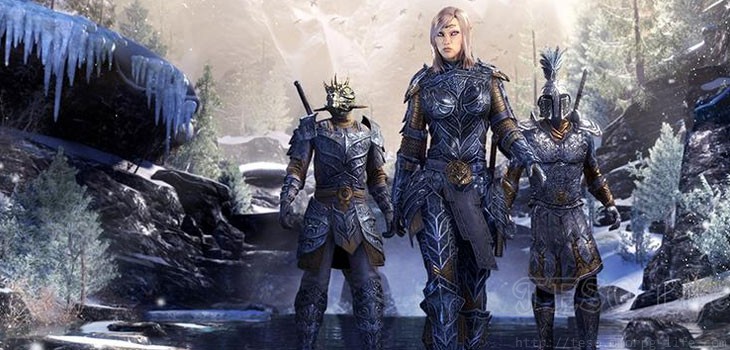 This is a perfect opportunity to try out the game, in case the price was what's holding you back. If you like what you see, you'll be able to purchase it at a reduced price, along with all the DLC. Crown packs will also be discounted, and you'll get 500 pieces of the premium currency to get a feel for it.
Just by trying out the game, you'll be entered in a sweepstakes to win one of five fabulous Tamriel-themed journeys, with all expenses paid. They're all based around different provinces of Tamriel, and they seem really exciting. If you're not that lucky, you might win one of a thousand 1k Crown packs. All you need to do is play the game during the event, and fulfill some conditions about being a certain age and living in a certain place.
The free weekend is going to start on November 23rd, at precisely 5:00 GMT. It will end on November 28th, at the same time. It's going to be a longer weekend than the one Playstation 4 users got earlier, but one the other hand, they didn't need an active subscription in order to play. I guess it all evens out in the end.
Do you want to check out The Elder Scrolls Online with no strings attached? Beginning on Wednesday, November 23rd at 12:01am EST, Xbox Gold members will be able to download ESO and play for free through the weekend! To download ESO, just visit the Xbox Store from your system and locate The Elder Scrolls Online: Tamriel Unlimited. Once it's finished downloading, you can begin playing immediately (note that the full game is approximately 80GB, so make sure you have space on your hard drive.) You'll also receive 500 crowns to spend on whatever you'd like in the Crown Store after you create your account. If you participate in our Free Play Weekend and would like to purchase the game, The Elder Scrolls Online: Gold Edition will be on sale for the duration of the Free Play Weekend. In addition, we'll be offering discounts on Crown Packs as well through various storefronts.