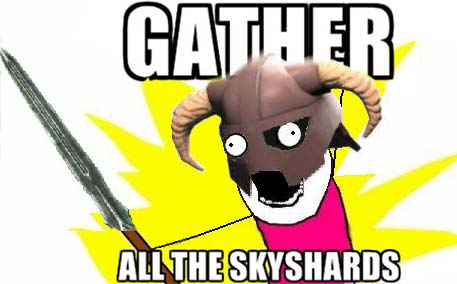 It took hundreds of hours of gaming, over eleven hundred screenshots and loads of text, but we managed to get all of 320 skyshards Elder Scrolls Online will have at launch and provide screenshot guides and maps for each and every of them. Latest additions to the List of lands published on the website are:
We also added the last few missing Cyrodiil shards. Left to be published are Bangkorai locations and one last special shard in Cyrodiil that is so special it has an achievement of its own. These were held up due to some editing that needed to be done, but, rest assured, you will see them live on the website tomorrow.
We are just three days away from start of early access for Elder Scrolls Online. TESO Life has prepared skyshards, lorebooks, quests and a skill calculator for all of you to enjoy when the game starts. We hope that when you get stuck in the game you'll find our pages useful. See you in game!