An event taking place from July 5th to July 9th will let you try out the ESO Plus subscription for free. In case you're already a subscriber, you can expect some nice gifts instead. Either way, you're gonna like it.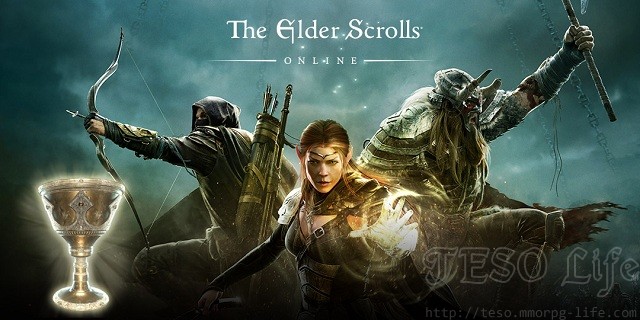 If you're playing the free version, here's what you can expect during your free trial:
Unrestricted access to all DLCs – Thieve's Guild, Dark Brotherhood, Shadows of Hist, Orsinium and the Imperial City. It does not include Morrowind, probably because the developers think it's too hefty to be called a DLC and handed out for free.
Infinite crafting materials storage
Doubled number of bank slots
Doubled collectibles and furnishings space in player housing
Increased experience and gold gain, as well as crafting inspiration and trait research (+10% to all)
Ability to dye costumes
It's unclear whether you'll get to keep your colored costumes. Maybe they'll revert back to their original color once the event is over. We hope not. What is clear is that you won't be getting the 1500 crowns that subscription users get every month.
Activating the trial is simple enough, but it's something you have to do manually – it won't just magically appear on your account. Here are the steps you need to take:
Run the game
Go to the Crown Store
Select the Featured category
Select the ESO Plus Free Trial
If you're already a ESO Plus subscriber, there's something else to look forward to. You'll get five Dwarven Crown Crates during the even, completely free of charge. All you need to do is log in every day while the event takes place. Once July 17th comes round, you'll get your free crates. The crates contain random in-game items – if you're lucky, you'll get a fancy new mount or pet. If you're not, you'll get a pair of ridiculous browguards.