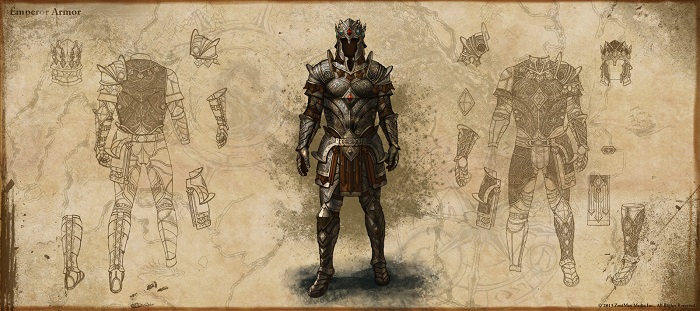 Lately, official twitter account of The Elder Scrolls Online has became more active with the announcements and answers to questions about TESO and plans for future Betas.

Closing in on the official launch of the ESO, which is bound to happen on 4.4.14 for PC and Mac platforms, many fans asked about future Beta plans:

ESO future Beta plans
Question: When is the next beta?
Answer: We haven't announced our schedule of beta events, but don't worry. There will be many more events between now and launch.

Q: How to re-apply for the next beta?
A: There's no need to re-apply! You will remain eligible to participate in all future ESO events. Keep an eye on your inbox!

Q: I missed beta because I didn't see my invite in the mail!
A: Don't worry about not having been able to participate, as this won't affect your chances at being invited to future ESO events.

Q: When will TESO beta start for consoles?
A: The console beta for TESO will start at a later date. When we have more info, we'll share it here. Stay tuned!


TESO PS4/Xbox plans
Many players posted questions about console release plans for The Elder Scrolls Online:

Q: Will TESO be for Playstation 4 or Xbox One?
A: Yes! We are happy to confirm that ESO will be launching on PC/Mac on April 4th this year, and on PS4/Xbox One in June. ESO release date announced for PS4 and Xbox on Amazon.com

Q: Will TESO come out for Playstation 3 or Xbox 360?
A: We have no plans to develop for Xbox 360 or PS3.

TESO Business Model
Lastly, some fans wanted to hear more about where they can buy TESO and what will be offered for the price:

Q: Does TESO grants the first free month pass?
A: After purchase & activation, players will have unlimited access for 30 days. A subscription will be needed to continue after that.

Q: Will there be a Collector's Edition / DeLuxe package?
A:Zenimax announced special editions of TESO – Digital Imperial Edition, which will cost $79.99, 69.99 GBP or 79.99 EUR. You can also take a look at TESO Imperial Edition unboxing.