Starting today, The Elder Scrolls Online is offered for pre-order on official TESO web-site. The game is offered in two packages: Digital Standard Edition, at the price of $59.99, 39.99 GBP or 54.99 EUR, and Digital Imperial Edition, which will cost $79.99, 69.99 GBP or 79.99 EUR.


Both editions will grant five days of early access and 30 days of game time for anyone who buys TESO in pre-order. On top of that, Imperial Edition also adds following items: Imperial race, Imperial White Horse, ability to craft and transform any other gear into Imperial styled gear, Rings of Mara and Mudcrab vanity pet.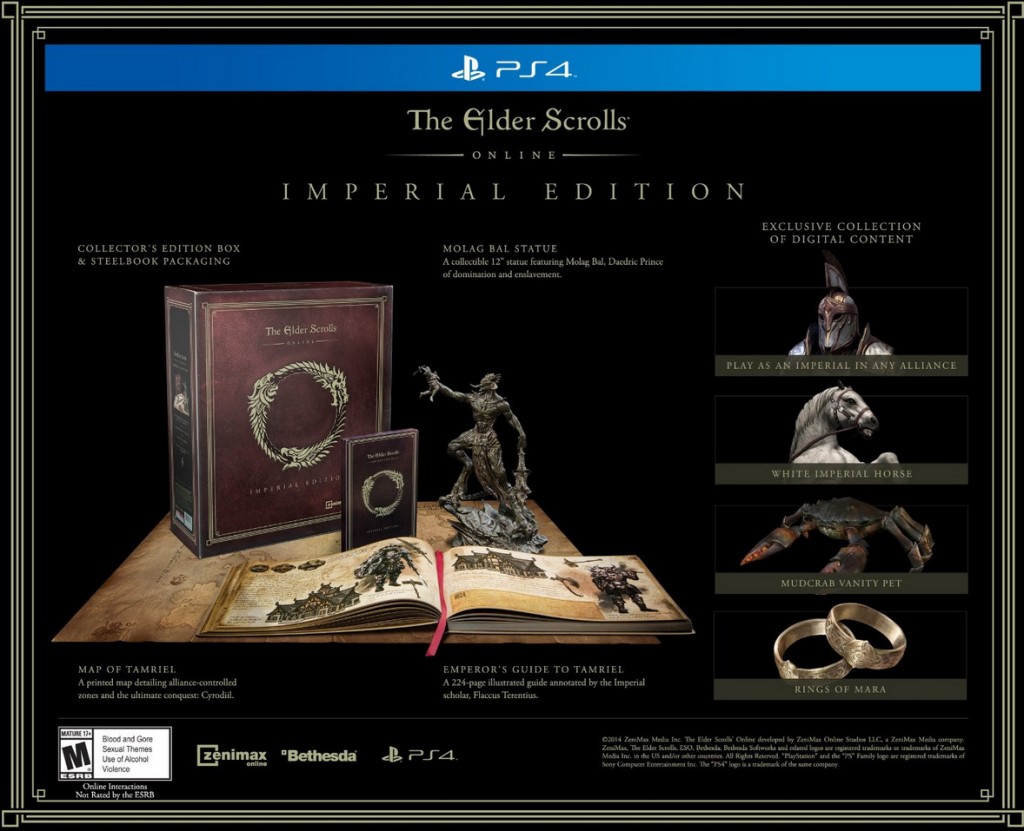 If you prefer physical copies, Imperial Edition is also offered in TESO pre-order and it includes 12″ Molag Bal Statue, 224-page illustrated guide to Tamriel, Map of Tamriel, Steelbook packaging and all of the mentioned exclusives from the digital version. Physical Imperial Edition will be sold for $99.99, 89.99 GBP and 99.99 EUR.

Also, all players that pre-order TESO will receive The Explorer's Pack item bonuses at launch.

What's interesting to note is that TESO pre-order posted on Amazon store states that the next-gen console version will be released on June 30, 2014, finally revealing the date for console owners.

To celebrate TESO pre-order announcement Zenimax also posted new trailer for the game.