The first patch for ESO Morrowind has gone live on the Public Test Server. Patch v3.0.1 is mostly about fixing bugs is both the old stuff and the new, but it also adds some new features and content. It weighs around 400 MB, and the developers are calling it "incremental". Read on to see the most important changes.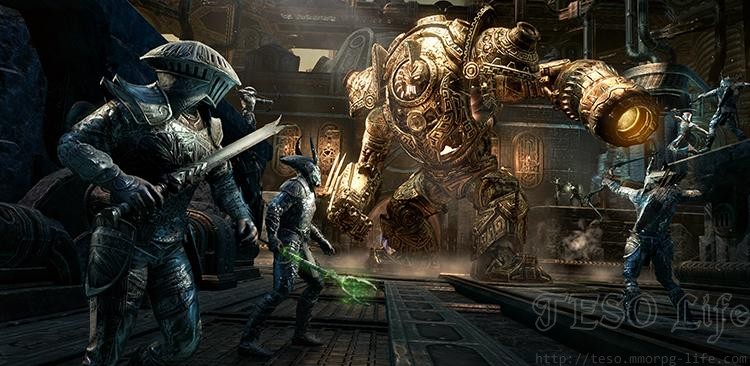 The biggest addition is probably the activation of capture the flag and team deathmatch in the Battlegrounds. The former requires you to steal the enemy's flag from their base and bring it back to yours, all the while stopping them from taking yours. Team deathmatch is a classic murderfest – two teams fighting to the death for points. And glory.
The devs have also added medals to Battlegrounds, which should encourage players to play the objective. They're awarded per action, and are tied to game modes – this means you can't earn double-kill medals in capture the flag. Getting them increases your score on the leaderboard, and influence the rewards you get at the end of the match. They will be adding more medals in the future.
The patch notes also contain a list of all the armor sets from the Morrowind chapter, but it's unclear what that has to do with the update. Still, it's an interesting list to rummage through:
Overland sets:

War Maiden (light)
Defiler (medium)
Warrior Poet (heavy)

Crafted sets:

Assassin's Guile
Daedric Trickery
Shacklebreaker

Battleground sets:

Wizard's Riposte (light)
Knight Slayer (light)
Coward's Gear (medium)
Vanguard's Challenge (medium)
Impregnable Armor (all)

Trial sets:

Inventor's Guard (light)
Master Architect (light)
War Machine (medium)
Automated Defense (medium)
If you're interested in the dry details (or whether your favorite bug has been fixes), you can peruse the full changelog on the official forum. And yes, you can rest easy, they've nerfed the Warden. At least a bit.