Bethesda have published a new blog post about ESO Morrowind. Specifically, it's about early access to the expansion on PC and Mac, and how to obtain it. It's pretty straightforward – you just need to pay money. The early access will start two weeks before the add-on's launch, and you'll retain all your progress – items, levels, achievements, etc.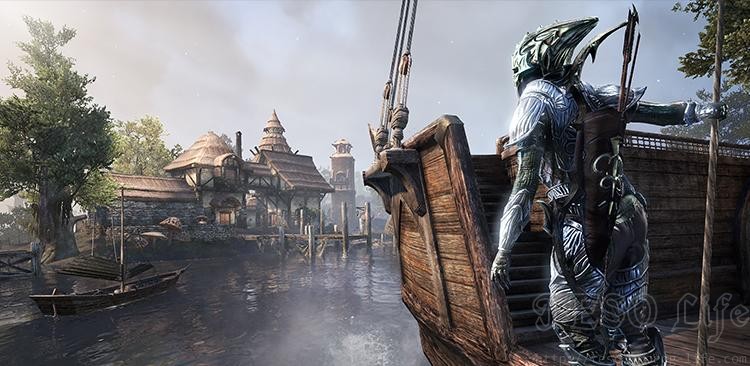 Of course, it's not as simple as just buying the game. There are three editions that'll give you early access to Morrowind:
Digital Upgrade
Digital Collector's Edition Upgrade
Physical Collector's Edition
If you buy any of the first two before launch, you'll automatically gain access. All you need to do is download the game, update it and you can start playing, come May 22nd. If you've bought the physical edition, the process is a bit more convoluted. You'll have to:
Log into the ESO Support Portal.
Fill out the Early Access entry form.
Wait for support personnel to let you in.
When your physical copy arrives, you'll have to redeem a certain code to receive your additional in-game items. Again, this is only available to PC and Mac players. Due to certification delays, console players won't have this advantage, and will have to wait until launch proper, which is on June 6th.
The post also mentions two housing options that will be added in the expansion. If you buy ESO Morrowind, you'll be able to purchase these houses using gold, while others would have to spend crowns on them. The first is an Ald Velothi Harbor House, a Redoran-style scarab-shaped house situated north of Gnisis. It has a dock and a walled garden, and consists of three floors. The second is the Amaya Lake Lodge, a Hlaalu-styled estate in a mushroom forest, consisting of a multistory house, a balcony on the roof, a stable and storage shed.