Update v3.0.0 is live on the PTS. It includes the Morrowing content (available only to closed beta participants), as well as a lot of fixes, changes and additions to the base game. We're going to list the most important stuff we've discovered by perusing the patch notes, but you can read the full changelog on the official forum.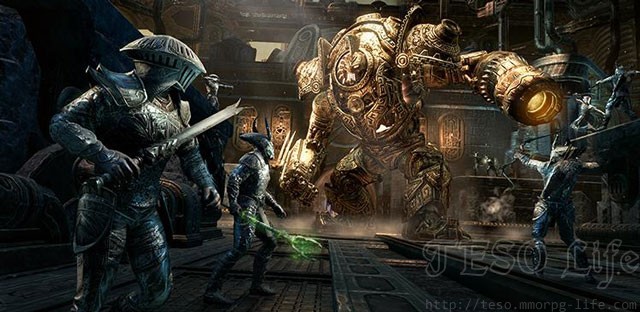 Morrowind expansion
New Public Dungeons
New Class: The Warden
PVP Battlegrounds (three teams with various combinations, up to 4v4v4)
New Trial: Halls of Fabrication
New Item Sets, Crafting Motifs, Homes, Furnishings and Furnishing Plans, Collectibles, Titles, Dyes
New features & updates to existing ones
Champion Point Increase – 10 more in each tree
Champion System Rebalancing
Skill Line Unlocking – gradually, to help ease new players into the system
Adjusted Experience (XP) for Levels 1 – 50
Master Writ Merchant Update
Normal Mode Dungeon Trophies
New Hireling Mails
Cyrodiil Reward Updates
New ESO Plus Benefit: Double Bank Capacity
Additional Purchasable Character Slots
Inverse Kinematic System (Beta) – helps your character's feet stay on the ground
Miscellaneous UI Updates
Various bug fixes related to:
Alliance War & Battlegrounds
Art & Animation
Audio
Combat & Gameplay
Dungeons & Group Content
Exploration & Itemization
User interface
Each of the DLCs and their content
The update weighs 9.7 GB, and is available on the Public Test Server as we speak. Everyone who decides to join this PTS cycle will have to accept an NDA, but only a select few will get to explore the Vvardenfell landmass – the biggest addition yet. If you've received a beta invite, make sure you talk about it only in the designated forum – anything else is considered breaking the NDA, and can get your account suspended. There's no way to sign up for the invite, so you'll just have to wait and hope to receive one. Participants in previous tests seem to have a better chance of getting in, though.