ESO Morrowind, the latest DLC for Elder Scrolls Online, has been released. PC players have been enjoying the boons of early access for the past two weeks, but now it's time for their console brethren to join them again. The servers are up worldwide, and everyone can jump in and explore Vvardenfell once more, if they can afford the entry fee.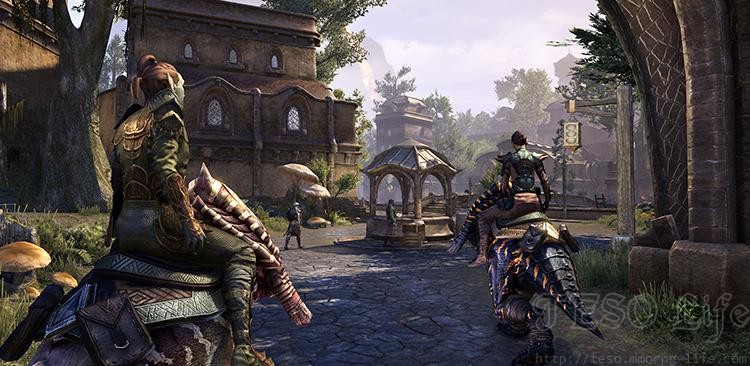 In case you aren't up to speed, the Morrowind expansion lets you visit the island of Vvardenfell in ESO. It's the first time an Elder Scrolls game features the home of the Dark Elves in fifteen years. Unlike many other areas, this one was already the star of a previous game, so the designers had a strong base to build on. Although there's a gap of eight hundred years between the two games, the area will be instantly familiar to anyone who's played TES3 – the giant mushrooms, the flying netches, the xenophobic islanders belittling you every step of the way, the complex web of lies and fickle relationships between the great houses, the Dwemer ruins. It's all there, yet it's all new.
There's a bunch of ESO-specific content you'd expect as well. There are new Morrowind skyshards to collect, which grant additional skill points. There's a new class, the Warden. There are several treasure maps, if you enjoy that kind of activity. There are a couple of public dungeons, dozens of interesting quests riddled with puzzles and epic battles, and more achievements than you could hope for. There's even a new trial dungeon, with a great story.
In order to get access to the expansion, you'll need to buy the upgrade, which is around $40. If you're interested in additional goodies, there's also a deluxe edition, but that one's more expensive. Both nostalgic TES3 fans and ESO players seem to be happy with the new DLC, for now at least.