Bethesda have revealed the exact launch time for ESO Morrowind. The expansion is already in an early access phase on PC, but console players will be getting it on June 6th. The developers have decided to release it simultaneously across the globe, which means some players will be getting it in the evening, while others will start early in the morning.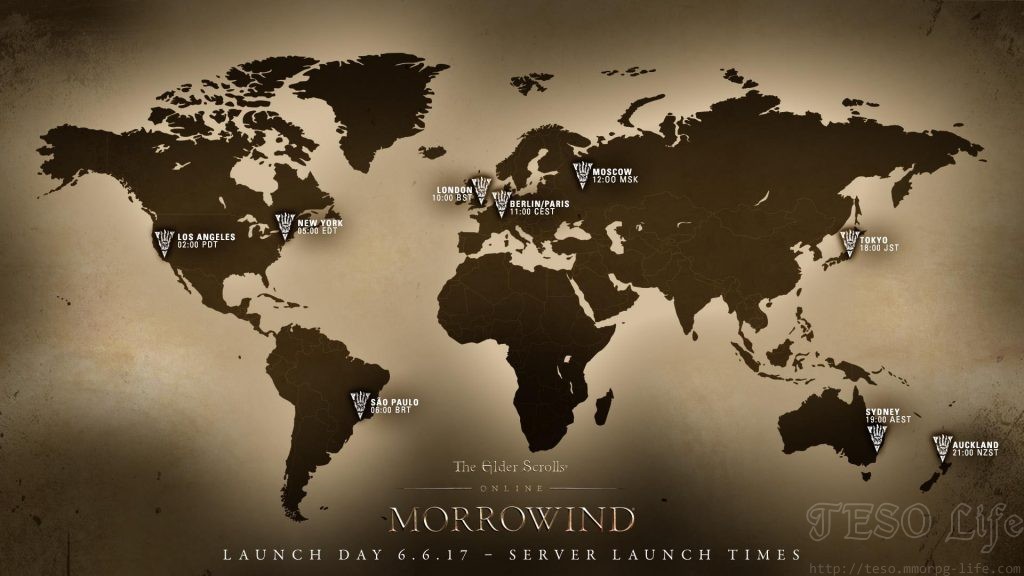 Here's a table with the exact release times across several time zones:
| Time zone | Launch time |
| --- | --- |
| PDT | 02:00 AM |
| EDT | 05:00 AM |
| GMT | 09:00 AM |
| CEST | 11:00 AM |
| AEST | 07:00 PM |
There will be a maintenance period before launch, so if you're playing the early access version, be ready to take a break around that time. If you've preordered the physical edition, check with your retailer to see if you can pick up the copy earlier, for pre-loading purposes.
In case you're playing on PC, you should check out our guides if you get stuck. We've updated our interactive map to add Vvardenfell skyshards, we've discovered Vvardenfell treasure map locations. We've been working on finishing tricky quests, like the Lost Library, and unlocking difficult achievements, like Pilgrim's Path. And we're not gonna stop there – we'll keep playing, and writing about anything we deem too tedious, confusing or difficult.
If you're still on the fence about the expansion, keep in mind it adds a whole new class, a fairly large island to explore, a bunch of quests tied to interesting factions and people, a bunch of new armor and weapons, a new trial dungeon and PvP battlegrounds. It's a chunky piece of DLC, that's for sure. Of course, that's only important if you're not a TES3 veteran. If you are, the mere idea of being able to explore Vvardenfell from another time period should get you all fired up. It certainly did it for us.